Web-Companion "Essential EU Law in Charts"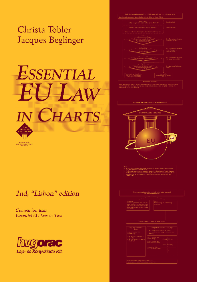 Details...
Dear Reader of "
Essential EU Law in Charts, 3rd edition, 2014
". Please take note of the following updates and corrigenda:
The box at the very bottom must read:
Notes:

•  These rights are subject to derogations under Arts. 27: public policy, security and health; see Chart 7/22.

•  The Directive only applies to persons who have exercised free movement rights, Art. 3(1); McCarthy (2011).