Web-Companion "Essential EU Law in Charts"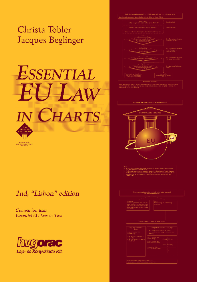 Details...
Dear Reader of "
Essential EU Law in Charts, 3rd edition, 2014
". Please take note of the following updates and corrigenda:
Page:
069
Chart Number:
3/3
Chart Title:
Important institutional changes following the Lisbon revision of the Treaties
The box in the 5th row must read:
More Advocates-General (AG); see Chart 3/10:

If the CJEU requests an increase by three AGs (from eight to eleven), the Council (of Ministers) will, acting unanimously, agree on such an increase; Declaration No 38. In 2013, one additional AG was appointed and in 2015 two additional AGs ; Decision 2013/336.