Web-Companion "Essential EU Law in Charts"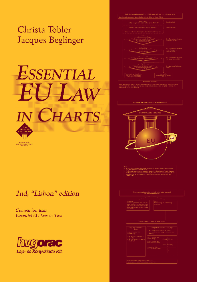 Details...
Dear Reader of "Essential EU Law in Charts, 2nd Lisbon edition, 2010". Please take note of the following updates and corrigenda:
Page:
040
Chart Number:
2/3
Chart Title:
Attempts to create European Communities in different fields
Following recent political development, the box in the fifth row in the middle must read:
1953: Western European Union

Later to become important due to the so-called "Petersberg tasks", which were incorporated into Art. 43 TEU.

Note:
The WEU's activities are planned to end by 30 June 2011, which date is expected to mark the end of the WEU.