Web-Companion "Essential EU Law in Charts"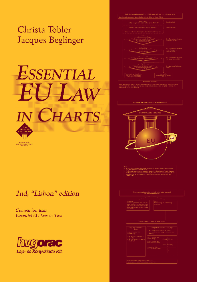 Details...
Dear Reader of "Essential EU Law in Charts, 2nd Lisbon edition, 2010". Please take note of the following updates and corrigenda:
The box in the 3rd row, at the right hand side, must read:
E.g.:
• Lack of consultation with the EP in the consultation procedure (see Chart 5/8); Roquette Frères (1980);
• Refusal of information; Timex (1985);
• In the enforcement procedure (see Chart 12/14), the Commission issued a letter of formal notice relating to the failure to transpose a directive in respect of which the time-limit for implementation had not yet expired; Commission v Luxembourg (2005).